The tour begins by climbing a majestic Guanacaste tree on a spiral staircase with a height of 18 meters. The tour consists of 10 canopy lines and 19 platforms. Halfway through the tour, we did an exciting platform jump swinging on a rope from one tree to another to continue with the rest of the tour. Then we continue with another cable and we arrive at an excellent place to take pictures under the shade of the forest, on a pass and suspension bridge. All the tour takes place aerially, that is, platforms on trees like the one in Guanacaste, which offer the visitor the possibility of observing diverse flora and fauna on the route, as well as an unbeatable feeling of connection with the nature. The maximum height experienced in the activity is 25 meters and the cable longest is 350 meters.


From a platform 25 meters from the ground or sliding down the cables, either way, you will have the opportunity to enjoy a unique experience with your family and friends. We will perform the complete circuit and we will finish at night, so get ready to discover new sensations when flying in the dark, but don't worry, you will have a lamp installed in your helmet and experienced guides that will

accompany you the whole tour.




What does the tou

r include?



● 10 cables of different lengths, the longest being 350 meters.




● Climb a spiral staircase 18 meters high.




● 1 stair bridge on the route.




● 1 rope jump from tree to tree.




● 1 handrail.




● 1 suspension bridge.




● Certified adventure guides.




● Equipment (harnesses, gloves and helmets) of the highest quality.




● Soft drink or bottled water included at the end of the tour.



● Photography service by contract (optional)
Photo Gallery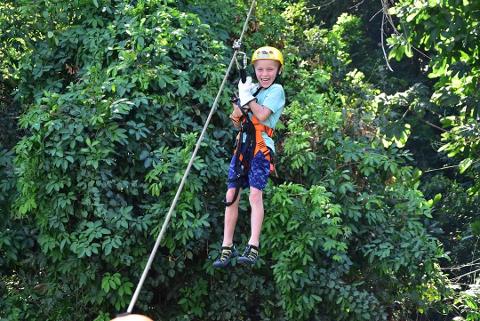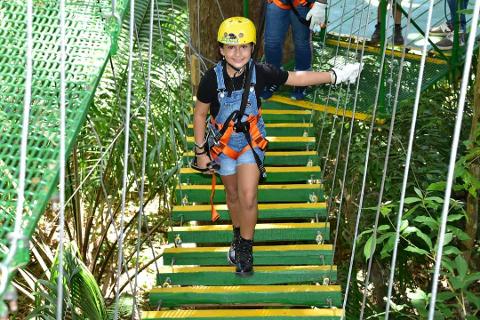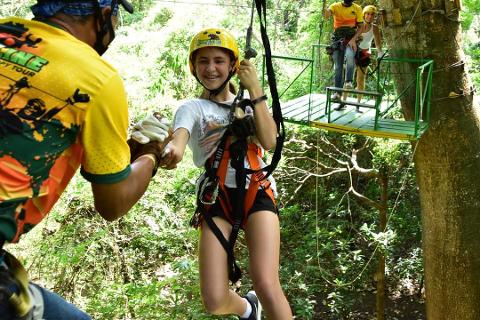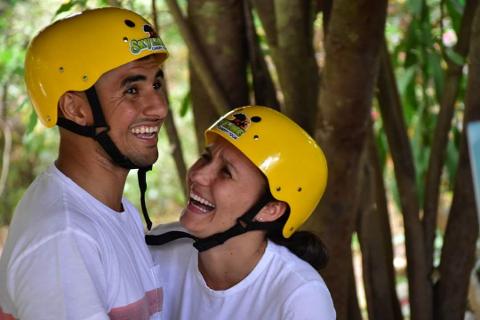 Location
2km de la entrada Cartagena Guanacaste, Costa Rica, Guanacaste Cartagena
Get Directions
Terms and Conditions
Reservation Policy ● The duration of the tour is approximately two hours. ● The same rate applies for children, adults, nationals and foreigners. ● The maximum weight for the activity is 300 pounds. ● It is not allowed to enjoy the activity with food, drinks, cameras or some artifact that interferes with an optimal realization of the experience. ● The minimum age to carry out the activity is 2 years old and they will do it in tandem with one of our guides with the authorization of their parents. ● We reserve the right not to provide service if a customer is in obvious state of intoxication or drugs. Cancellation Policy ● In order to apply for a credit note or return, the cancellation of the reservation must be made at least 24 hours before the tour. ● No refund or credit note will be applied in case of No Show. ● You can count on a rescheduling of the tour date with prior request at least 24 hours if required.