We run the river section from Rafiki Lodge, where we stop for our clients to use the restrooms before the adventure begins. We will pick up our clients and we will travel for about 45 minutes in our air conditioned bus to the river. Once at the river we will provide the necessary equipment and deliver our safety rules and guidelines to be followed during the tour. Just about 15 minutes into the river rafting experience we will stop for a swim and some fruits and water at a beautiful waterfall. At the end of the journey we will provide full lunch to our clients while our photographers show a presentation of their pictures for the day. After this we will head back to their hotels.
What to bring:
Shorts, swimsuit, tennis shoes, change of clothes, towel, sunscreen, sunglasses, flip flop sandals (to change after the tour)
The Tour includes:
A four hour adventure, fruit, snacks and water at a beautiful waterfall, full lunch after the tour, a professional photographer (Our rates do not include photos) ICT professionally trained bilingual guides, all equipment, pick up and drop off at your hotel in our air conditioned vans.
Our Trip:
SAVEGRE RIVER RAFTING: A Family Fun Trip
RAPIDS CLASS: II & III | DURATION: Aprox. 4 hours | RUNS: All year
Photo Gallery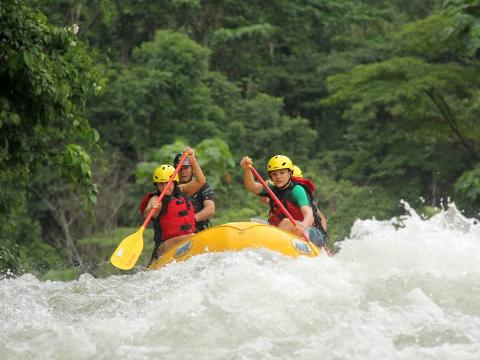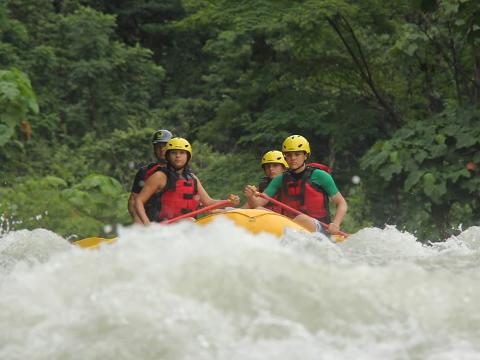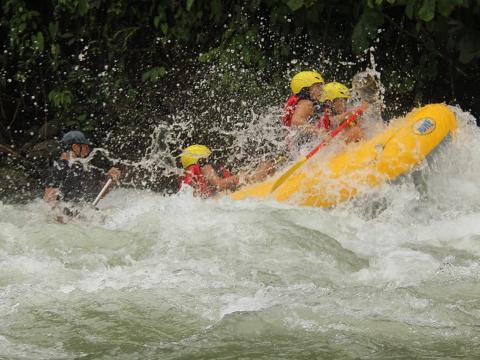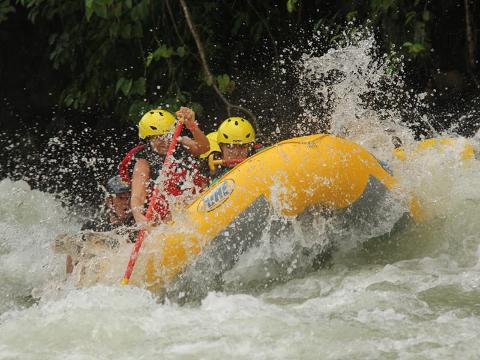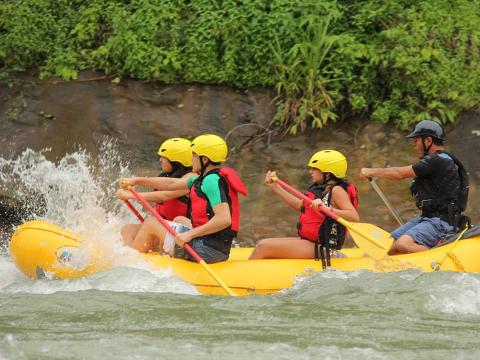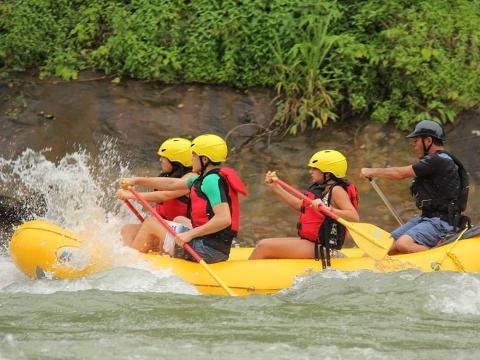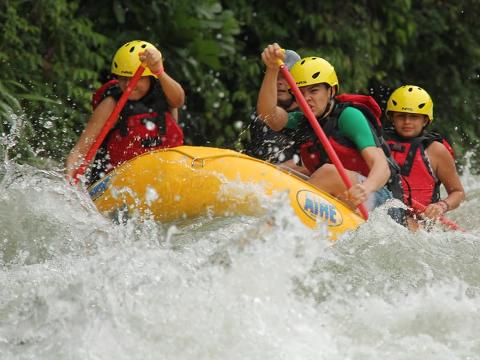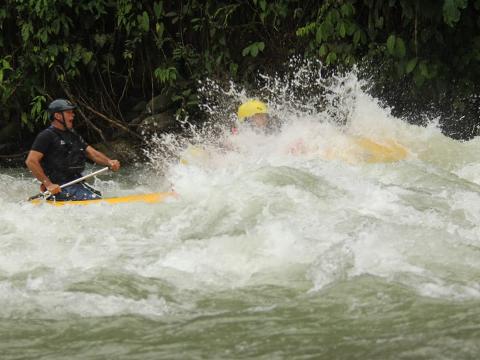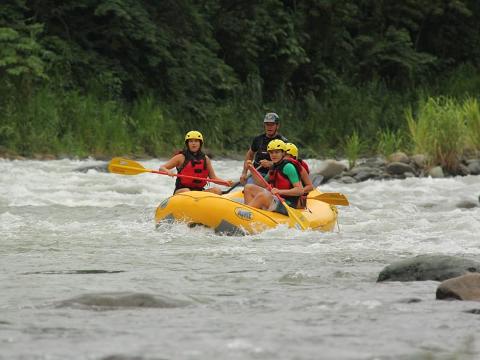 Location
Manuel Antonio, Quepos, Puntarenas, Manuel Antonio Río Savegre
Get Directions
Terms and Conditions
This is the best rafting company in Manuel Antonio, customer safety is our biggest priority. Our goal is to combine fun and safety together and we accomplish this by having only professional and certified guides and the best safe rafting equipment. We do have several restrictions which you can see below. ***Restrictions to our white water rafting tours.*** If someone has recently gone through a surgery, you are not allowed on the rafting tour. Women who are pregnant can not go rafting. If you have diabetes or high blood pressure, you go at your own risk as long as you are taking your recommended medication. Kids over the age of 8 are allowed to go white water rafting. Kids over the age of 12 are allowed to go rafting in the Upper Naranjo Adventure. The maximum weight per person is 275 pounds.