Our four Suites are located at ground level and offer a choice of ecological and luxurious lodging. Each suite offers accommodation for up to 4 people (it has a king bed and a sofa bed in the same space) so it is ideal for couples or families with small children.
Amenities
King Size bed and 1 sofa bed.
Spacious bathroom with hot water.
Terrace with rocking chairs
La Foresta Nature Resort is a refuge in the humid tropical forest surrounded by incredible vegetation, a perfect place where the visitor can relax and forget about everyday life and stress. With a unique class in the area, this
Charming hotel is nestled in a farm of more than one hundred hectares, with primary and secondary forest belonging to the humid tropical forest, the richest in diversity of species in the world.
Photo Gallery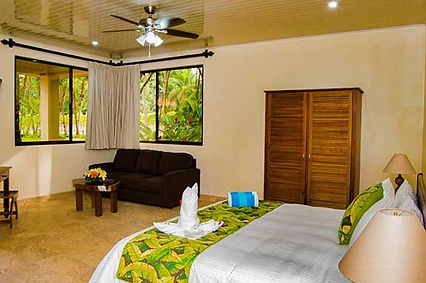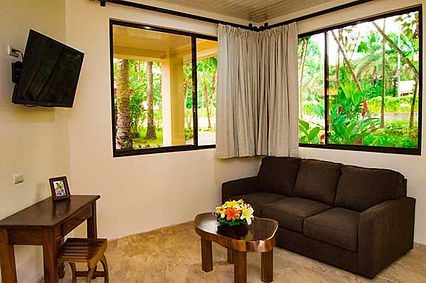 Terms and Conditions
Rates based on double occupancy, additional guests $25. Rates include 13% tax. Rates are in US Dollars, rate is per night. Breakfast included. Children from 0 to 6 years old free, older children free according to occupancy. Check in: 3pm - Check out: 11pm. Cancellations received 30 days prior to arrival, 100% refundable (29 days or less 100% penalty). days or less 100% penalty) No show 100% penalty