"Experience nature like never before in this truly immersive activity. Safely descend waterfalls while you hone your skills as a new or experienced rappeller, and dip your toes into some light zip lining along the way. You will come into close contact with nature, able to see every unique crevice that our mountains have to offer. Our hike will give you the opportunity to appreciate nature from a different perspective – from right inside of the rainforest as you follow the path of a small creek. If you want adventure, security, and fun, come join the best! We offer free pick-up from La Fortuna and drive you for about 15 minutes until we reach our destination in a small local town called El Burrito. This bumpy trek offers some spectacular views of the volcano and only takes about 10 minutes while the canyoning tour itself takes a full 2-3 hours – but don't worry, at the end of the tour we'll give you an authentic Costa Rican lunch!"

What Include:
⦿ 5 Rappels, 3 of which descend
through waterfalls.
⦿ Unique rappels with ascending
difficulties, providing a more balanced adrenaline experience.
⦿ 2 zip line surrounded by lush
natural rainforest.
⦿ Experienced, patient, and friendly
bilingual tour guides.
⦿ A single guided rappel offered
halfway through the tour provides a sense of relief for the inexperienced
client and an adrenaline rush for the experienced rappeller.
⦿ A 60 meter waterfall marks the
finish line for the final descent of this tour.
Photo Gallery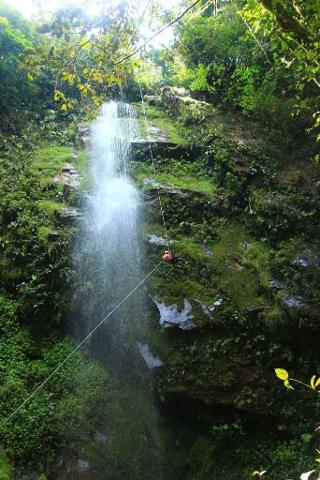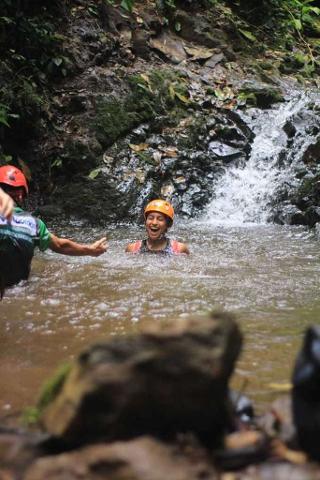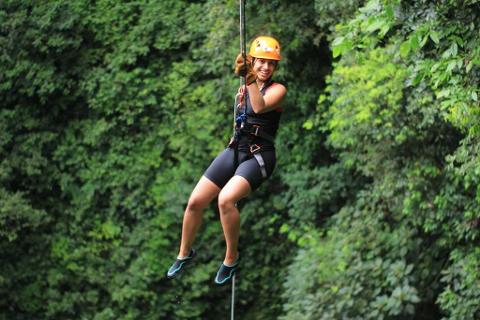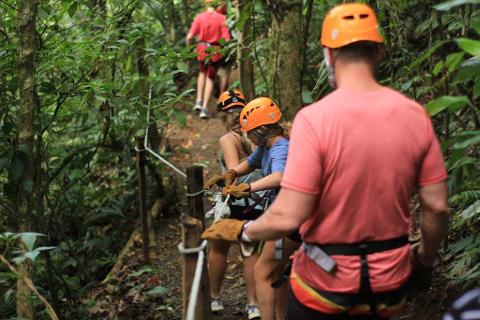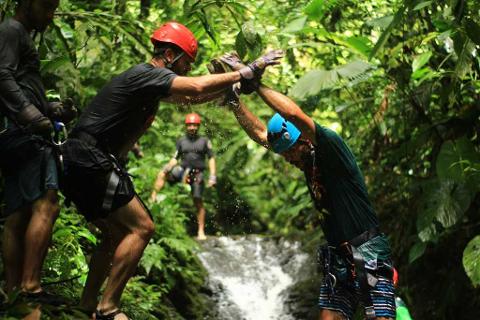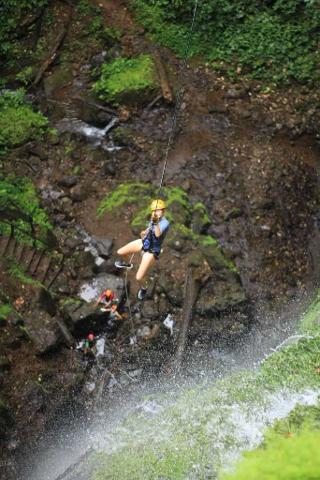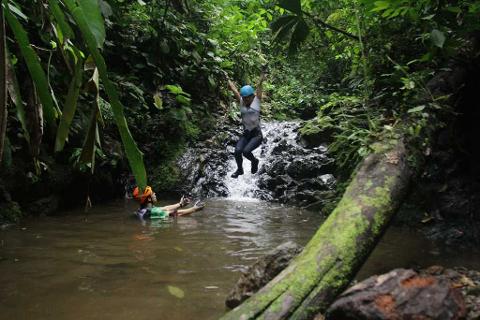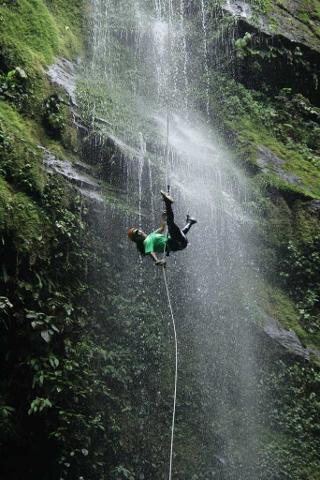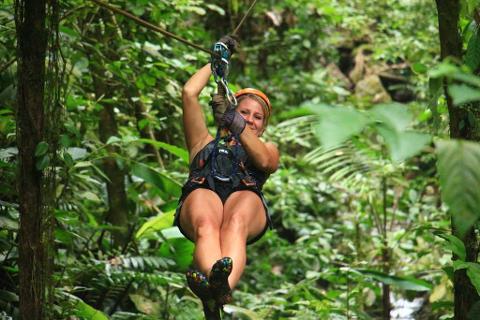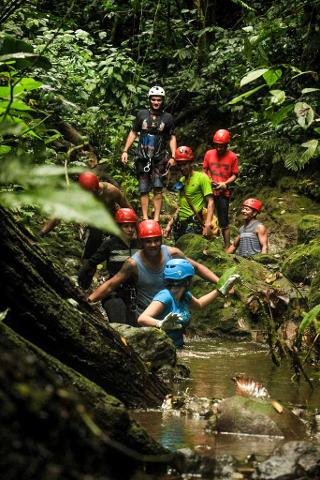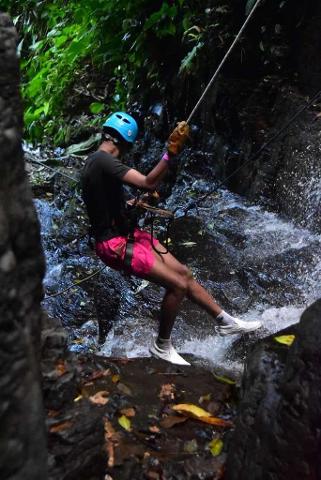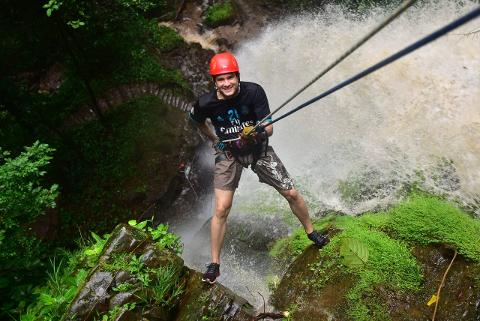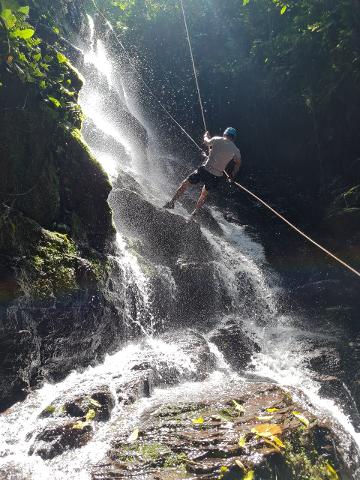 Terms and Conditions
Minimum age 7 year